Head Start California would like to thank the 2021 Annual Conference planning committee members for their excellent work in selecting the content for the more than 60 sessions in six main content areas for the 2021 Virtual Annual Conference! The planning committee is made up of Head Start California members from across the state.
This year's planning committee included:
Billiejo LaBriola, Jackie Escobar, Caroline Meraz, Dr. Deidre Jones, Birdie Winrow, Gabriela Rivera, Sandra Gonzales-Pabon, and Christine Feenstra. The conference committee provides program perspective on training needs, participates in the selection process of workshops, and identifies speakers on key topics. If you are interested in participating in next year's conference planning committee for our 2022 event, please keep an eye out for a solicitation email that will go out this Spring.
Highlights from This Year's Event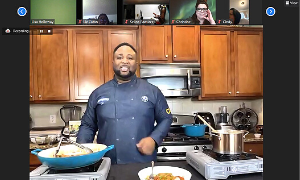 The conference kicked off on Monday morning with viewing of pre-recorded workshops and live presentations and finished the day with the Cook-Along with Chef Jernard Wells! Attendees were treated to an up-close and personal demonstration of how to prepare a delicious pan-cooked Caribbean Rum Chicken that you could almost smell even over zoom! Several prizes were given away, thanks to generous donations from conference sponsors, and a few attendees even cooked along with Chef Jernard.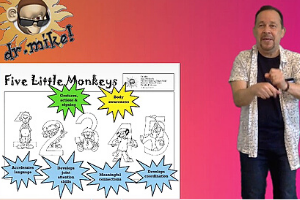 Day Two began with an opening keynote provided by Dr. Mike Longoria who had attendees up and dancing – event virtually as he demonstrated new strategies on using music to teach our youngest learners. One attendee commented that "He was full of energy that could be felt through the screen. He provided tons of tools and strategies that can be implemented in the classroom. Can't wait to try them."
On Wednesday, attendees received an update from Cynthia Yao, Program Manager, Region IX Office of Head Start, who shared program updates along with how the Office of Head Start is preparing for a safe return to the classrooms.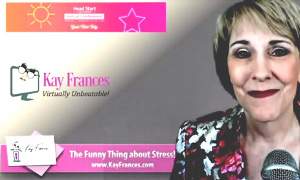 And finally, Thursday the closing keynote provided by Kay Frances helped attendees wind down the week with some laughs, a lot of inspiration, and techniques for managing the stress we're all feeling in this new world.
Throughout the week, each day on Facebook, photo contests were held to help keep the mood fun and light with challenges such as: "Pre-Covid Travels", "Tiny Co-workers" and "Caption This" just to name a few. Congrats to the winners—your prizes are on their way.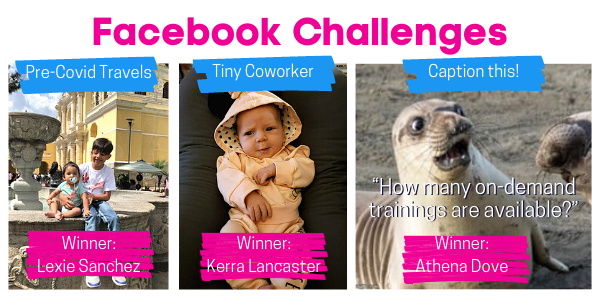 The HSC staff and planning committee would like to thank each and everyone who made the time in your busy schedules to join us last week for our first VIRTUAL Annual Conference! We appreciate your flexibility and willingness to gather together virtually despite the challenges it brings, your willingness to continue pressing forward, and all of your efforts to keep serving the children in your community each and every day.
All on-demand sessions and recorded sessions are still available to watch until Friday, March 26, 2021. And remember, GOOD VIBES ONLY!