The countdown begins and we are ONE MONTH away from our 2019 Annual Conference in Riverside, California! Make sure you register, you do not want to miss out on this professional development opportunity.
CHSA 2019 Annual Conference: Riverside Convention Center- 3637 5th St, Riverside, CA 92501
– Parent & Family Engagement Conference – Feb. 4-5th
– NEW: SPLASH into California! Frog Street Early Childhood Institute – Feb. 5th
– Education Conference – February 6-8th

Keynote Presentations Include: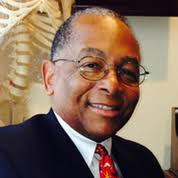 Dr. Kenneth Wesson
View Speaker's Website
Keynote Topic: If it's your job to develop the mind, shouldn't you know how the brain works?
Keynote Description: The brain is not only the most complex organ in the human body, but this "three-pound universe" has also been described as the most complex object in the known universe. Understanding how the brain learns will assist educators in designing classroom instruction that is "Brain-considerate" – capitalizing on the brain's natural inclinations to learn by making connections. Joseph Einstein stated that "We are what we read." However, neuroscientists would offer a differing viewpoint emphasizing instead that "we are what we experience." All learners create meaning from academic content by what they think and do, as they are actively engaged in the process of sense-making and constructing internal verbal and visual models of the world they experience (not necessarily through listening, textbooks and/or assessment tools). The mind becomes what the brain does.
Speaker Bio: Kenneth Wesson is a former higher education faculty member and administrator. He delivers keynote addresses on the neuroscience of learning for educational organizations and institutions throughout the United States and overseas. His audiences range from early childhood specialists to university-level educators. Wesson's international audiences have included educators and administrative officers from six of the world's seven continents. His research is frequently published and referenced in Parents Magazine, HealthNet, and the journal Brain World. Wesson regularly addresses educational organizations, counseling associations, school districts and parenting organizations on the subject of "brain-considerate" learning environments. In addition to his speeches on the neuroscience of learning, Wesson speaks on the subjects of early brain development, design and engineering, STEM and ST2REAM, social-emotional learning, and curriculum development. Wesson also serves on the advisory boards for the Korean Institute of Brain Science, Kids at Science, and the International Association of STEM Leaders. He is an active member of Scientists without Borders and he can be seen on PBS specials on human learning and the teenage brain. In 2017, Wesson was selected to receive the Marquis Who's Who Lifetime Achievement Award.
View more information and register for the 2019 Annual Conference here.