Learn. Lead. Refresh. Renew.
Thank you to everyone who attended the Leadership & Wellness Symposium!
Hotel / Venue
The Leadership & Wellness Symposium will be held at the Hyatt Regency Newport Beach.
1107 Jamboree Road, Newport Beach, California, United States, 92660
Head Start California has secured a Room Block at the rate of $219 per night / single occupancy. You will receive the room block code and booking information in a confirmation email once you register.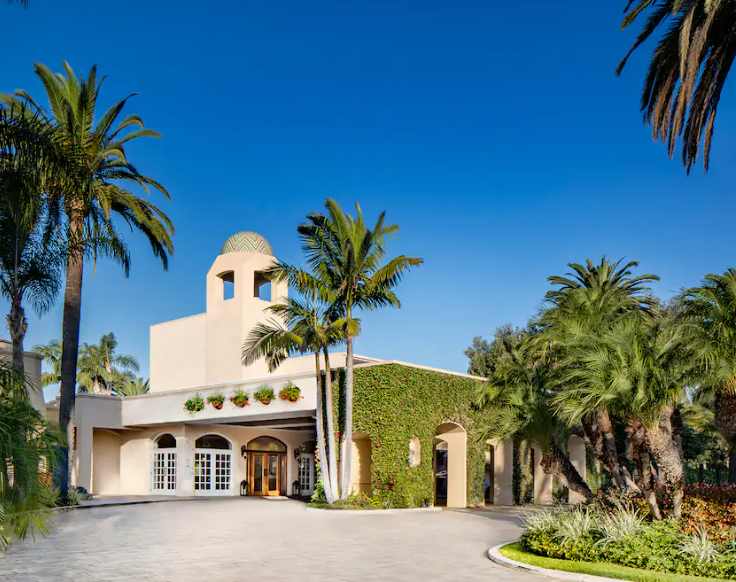 Schedule
Draft Schedule – subject to change
Tuesday, June 21, 2022  |  DAY 1: Head
12:15 – 1:15 pm  Registration / Check-in

1:15 – 2:45 pm  Reconnecting and Renewing: In this opening session, we will honor the importance of what may be the first significant professional gathering for many participants. Intentional movement and sound-based activities will focus on introducing themes, building connections, and establishing emotional safety among participants – integral for the remainder of the symposium and beyond. Joy is paramount.

3:00 – 4:30 pm  Revisiting and Resurfacing: In the second session, participants will revisit the science of trauma and chronic stress and its effects on the body, mind, and spirit as well as relationships and community. We will then surface and celebrate the existing expertise and knowledge of participants, facilitating activities and discussions that invite them to share approaches and activities they have utilized, with or without success.

4:30 pm – 5:30 pm Reception
Wednesday, June 22, 2022  |  DAY 2: Heart
8:30 – 9:30 am  Registration / Check-in (If not already checked in)

8:30 – 9:00 am Breakfast

9:00 – 10:15 am Roots to Resolve: We kick-start the morning by going back in the day! Through a guided Professional History Mapping exercise, participants will share the journey that led them to where they are today. They'll identify catalytic moments that inspired their choices, the crossroads they faced, and the beliefs and values that informed their decisions. In reflecting on the past, they are prepared to envision a healthy future – and the actions they must in the now to achieve their vision.

10:30 – 11:45 am Bridges and Boundaries – Managing Your Allostatic Load: We start with a simple question: how do you want to retire? The commitment of Head Start Directors and Managers is clear – but the burden borne by their bodies often goes unseen or unacknowledged. In this session, participants will explore actions and approaches they can take in the workplace and the home to honor and protect their bodies, minds, and spirits so they may one day retire whole and healthy.

12:00-1:30 pm Lunch

1:30 – 3:00 p.m. Peer Group Session (Optional) If you joined us for MDI last month and enjoyed our open space conversations, we are happy to announce that we'll be hosting an optional "Peer Group" session on Wednesday afternoon, led by HSC staff. This session will allow you to engage and connect with your peers to discuss the changing Head Start atmosphere, challenges and solutions. Active participation is encouraged. You lead the conversation!

1:30 – 5:00 pm Connecting with Self and Others Spend this time practicing self-care—whatever that means to you!
Enjoy hotel amenities like cruiser bikes, golfing, or swimming (learn more). Journey off-site and enjoy the beach, go shopping or get a massage (learn more). Maybe self-care to you is going back to your room and catching up on emails. Or, attend the Peer Group Session at 1:30 p.m. facilitated by HSC staff. Take this time to take care of yourself!

Thursday, June 23, 2022  |  DAY 3: Hands
8:30 am- 9:00 am Breakfast

9:00 – 10:15 am Wellness Toolbox: In our final sessions, participants will be introduced to additional tools adapted from the National Child Traumatic Stress Network (NCTSN) and the Substance Abuse and Mental Health Service Administration (SAMHSA) to help create a culture of wellness and support within their organizations.

10:30 – 11:45 am Modeling and Metrics: As we close out our time together, participants will share moments of inspiration or curiosity gained over the course of the retreat. What will they bring back with them? How will they model what they've for their staff, colleagues, clients, families, and community? Participants will be invited to commit to their actions and set measurable goals for their journey.

12:00-1:00 pm Lunch

1:00 pm Adjourn
Speakers
We are happy to announce that all six sessions over three days will be presented by specialized trainers from the Hanna Institute!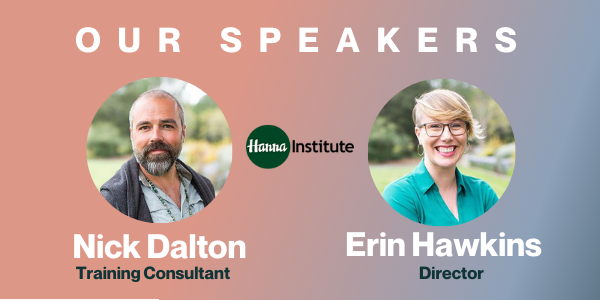 Nick Dalton has offered teaching and training to teachers, parents and students in community settings, colleges, and institutions around the world for the past 20 years. He is a certified ADVANCED RAINBOWDANCE practitioner, REIKI Master, and a certified Trauma Informed Care Practitioner through the International Trauma Center. Nick has a Graduate Certificate and is a licensed trainer in Restorative Practices from the International Institute of Restorative Practices. He holds an MFA in Interdisciplinary Arts with a concentration in Indigenous/Decolonial Arts from Goddard College.
Erin Hawkins is the Director of the Hanna Institute. A dedicated community health and social justice advocate, Erin was trained by the Center for Mind Body Medicine (CMBM) in evidence-based techniques for addressing population-wide psychological trauma and supporting emotional wellbeing. She's utilized these skills within her own community after devastating natural disasters and in response to ongoing pandemic-related stress. Erin received her Bachelor of Arts in International Development from UC Berkeley and her Master of Science in Community Development from UC Davis.
Connecting with Others & Self
The Symposium offers plenty of free time to connect with your Head Start friends from across the state, or get some well-deserved "me-time." We invite you to take part in the hotel amenities on-site or venture out and explore Newport Beach!
At the Hyatt (For Overnight guests*)
Beach Cruisers:  Hourly, half-day and daily bike rentals are available. Enjoy a leisurely ride to picturesque Balboa Island, Newport Beach Back Bay Ecological Reserve, or into Newport Beach to enjoy local eateries, beaches and shopping. 

(up to 2 hours complimentary)

Back Bay Golf Course: The 9-hole executive golf course offers complimentary greens fees for all registered guests (up to 4 ppl per guest room).
Roast S'mores at the Firepit: 
Enjoy roasting s'mores at the fire pits or reserve one of four private fire pits. For reservations, contact the front desk.
Hyatt guests will also have access to: 
Premium Wireless Internet for up to 6 devices

Variety of Games including shuffleboard, giant chess, ping pong, fussball, volleyball etc

Water Slide and Splash Pad

24 Fitness Center with 2 Pelotons

3 Pools and 3 Hot Tubs

Beach Kits Available (includes 2 chairs and an umbrella)

Business Center/Computer Access

Tennis Courts

Electric Car Charging Based on Availability and upon request

*A daily resort fee will be included in your hotel registration fees. Visit the Hotel Website for more information on the resort fee policy.
Off-site
Get a spa treatment at Spa Gregorie's (1.8 miles away):
Enjoy a day of skincare and massage treatments as well as full-service hair/makeup/nail services.
Lido Marina Village (3.2 miles away):
Enjoy al fresco dining waterside, explore a mix of charming boutiques and stylish shops, and experience a delightfully scaled village ambience inviting you to stroll and discover creative details at every turn.
Balboa Island Shops (0.8 miles away): 
Venture down to Marine Ave., a charming collection of Cape Cod-style picturesque gift shops, galleries and restaurants.
There's lots more to do nearby, including breweries, winetasting, theme parks and the arts. 
Visit the Hotel Website for more ideas on how to relax, rejuvenate and connect in Newport Beach. 
Frequently Asked Questions
Can I view the available session titles and descriptions in advance?
Yes! View the Leadership & Wellness Symposium schedule here. Titles and descriptions will be made available once they are confirmed. We are confident you'll find sessions of interest to expand your knowledge on the latest healing, wellness and leadership.
Do I need to be there on all three days?
No. Each day is independent, and they are not connected.
Who Should Attend?
We welcome Head Start agency directors and managers of all levels, including site managers, home based supervisors, child development & education managers, family & community partnership managers, and program directors for both Head Start and Early Head Start.
Leadership & Wellness Symposium
The Head Start California Leadership & Wellness Symposium will give Head Start leaders like you a chance to reconnect to your own source of strength. It's been a long two years of locking-down, masking-up, and re-building the plane while you fly it. However, each of has an inner source — a personal well from which we draw our values, passions, and commitments. Here you will focus on your personal and professional health through presentations that inspire, laughter that refreshes, and reflection that renews.
Are there any COVID requirements to attend in-person events?
Head Start California (HSC) is closely following and monitoring guidance from the Center for Disease Control (CDC) and the California Department of Public Health (CDPH). HSC is committed to meeting all safety requirements prescribed by national and state health experts and will recommend that participants follow guidance.
All Head Start California in-person meeting and event attendees are expected to:
– Acknowledge a release of liability waiver during registration.
– Participants must provide proof of full COVID-19 vaccination. According to the CDC, to ensure adequate time for an immune response to occur, a person is considered fully vaccinated 2 weeks after the second dose of the Pfizer or Moderna vaccine or one dose of the Johnson and Johnson vaccine.
– Your badge must be worn at all times when attending the event as it is your proof of registration and compliance with the vaccination requirements.
– You may not pick up a badge for another participant (registrant, exhibitor, presenter, volunteer, etc.).
– Personal Comfort Zones: Different participants have different comfort zones. Please keep this in mind as you are meeting and mingling throughout the conference.
Will HSC have safety measures in place?
HSC will meet all event-related requirements of the CDC and CDPH, as well as any local mandates, if applicable. Additionally:
– HSC will ensure facilities have properly stocked restrooms for handwashing.
– Work with staff at the hotel to ensure that regular cleaning protocols are followed throughout the event.
– Ensure that the hotel has hand sanitizer stations strategically placed throughout the facility.
– Confirm Hyatt Regency Sacramento follows GBAC STARTM cleanliness and training accreditation process through the Global Biorisk Advisory Council (GBAC)
– Continue to evaluate these and additional protocols so you can have a safe, enjoyable conference experience.
– Continue to provide any additional updates via emails in advance of the conference, posting on dedicated web pages, or onsite announcements, to participants.
What if conditions change — could the event be canceled?
HSC's top priority is the health and safety of our members. If it is determined that it is not safe to participate in an event, it will be canceled. To the extent possible, HSC will make this decision based solely on current or anticipated federal, state, or local conditions and restrictions. Any cancellation decision will be communicated at least 24 hours prior to the event.
Will there be a hybrid option?
Not this time. These events are planned to be in-person, and rely significantly on group discussion and interaction between participants. With this structure, there isn't a good option for virtual participation.
How will I know about changes to event status?
Once you're registered for an event, just keep an eye on your email. We'll send any change in status to you as soon as we can.
Where are the events taking place?
Our event will be taking place at the Hyatt Regency Newport Beach Hotel located at 1107 Jamboree Rd, Newport Beach, CA 92660
What's included in my registration?
LWS registration includes:
Admission to all educational sessions
Wednesday breakfast, lunch & reception, Thursday continental breakfast and lunch.
Access to all program materials
COUNTDOWN TO START
EVENT REGISTRATION
Registration is now open!
STAY CONNECTED
Subscribe and stay current. Receive alerts for news that
can directly effect your programs.
Upcoming Events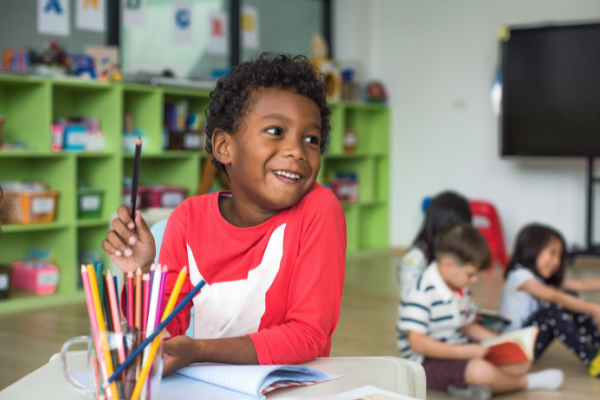 October 24, 2022 - October 26, 2022
Health Institute
Save the Date for our Next Health Institute October 24-26, 2022 – Hyatt Regency Newport Beach Registration will open in...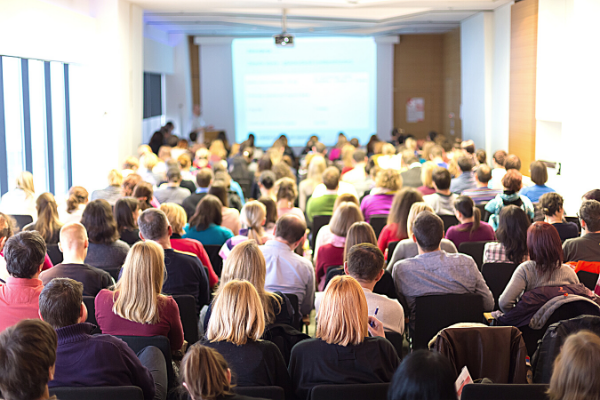 Date pending
Annual Conference
HSC Annual Conference 2023 date and location are TBA Thank you to everyone for helping to make our 2022 virtual...