If you attended or sent your program's health staff to the Virtual Health Institute, we want to say THANK YOU! Nearly 600 health staff and leaders from more than 10 states attended the virtual event on Sept. 14-16.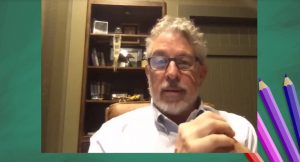 The virtual conference commenced on Sept. 14 with an opening keynote from Dr. Bruce Perry, founder of The Neurosequential Model Network, on the topic of childhood trauma. One attendee commented, "I really appreciated a simplified explanation of how trauma affects the brain, and in turn, behaviors in children and even through the lifespan."
Most session speakers were available at scheduled times for live Q&A sessions. The Q&A sessions were well attended, and the questions submitted by our attendees spurred insightful discussions!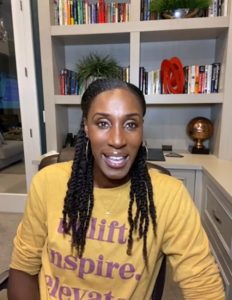 The Health Institute Afterparty was a place for attendees to connect, unwind from a long day of learning and raise their glasses to the great work being done in Head Start programs across the country. Along with celebrity shoutouts from TV star Bethenny Frankel, comedian John Lovitz and athlete Lisa Leslie (pictured, left), the Afterparty included trivia questions, prize giveaways and health cluster breakout sessions. "This was so much fun!" was one of many positive reactions to the celebratory event.
The closing LIVE keynote on Sept. 16 featured Dr. Dan Siegel, clinical professor of psychiatry at the UCLA School of Medicine and the founding co-director of the Mindful Awareness Research Center at UCLA. One viewer commented, "This Keynote by Dr. Dan Siegel was mind-blowing. I have never felt so excited to learn more about being integrated, mindful and adaptive."
Aside from a few technical snafus with our second keynote session, the virtual Health Institute was overall a success! "This was an amazing virtual conference. Very well organized, fantastic accessibility and easy to navigate. I have been to a few virtual conferences since COVID began and this has been my favorite so far. Excellent work putting everything together!"
We hope to once again return to in-person conferences, but for now, we thank each and every one of you for pivoting with us and embracing the new changes and moving our programs forward during this challenging time.
As a reminder, on-demand sessions and recorded keynotes are available until Oct. 16 for conference registrants.