Online Learning
Webinars On-Demand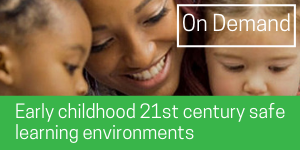 School Specialty and Head Start California are pleased to announce that our exclusive series of on-demand professional development webinars to support early childhood 21st century safe learning environments is now available for viewing!

Topics include:
Social and Emotional Development in Early Childhood Learning Environments
Presented by Tamie Pratt-Fartro, Ph.D., School Specialty Early Childhood Subject Matter Expert
Inclusive Early Childhood Environments for Children with Special Needs
Presented by Cecilia Cruse, M.S., OTR/L, School Specialty Special Needs Subject Matter Expert
Recognizing Indicators of Potential Violence and Mental Health Concerns for Early Childhood Education Professionals
Presented by Peggy Mitchell-Clarke, Ph.D., Certified Executive Instructor and Curriculum Author – Mental Health
STOP The Threat: Safety and Security Best Practices for Early Childhood Centers
Presented by Michael Yorio, President, SSI Guardian
Webinars start at just $89 each. For more pricing information and webinar descriptions, learn more here.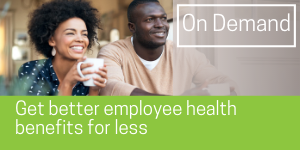 Free webinar! Watch anytime
Nonprofits across California are moving away from the traditional fully-insured model of employee health insurance to control costs and improve health benefit coverage for staff. If you're a nonprofit with more than 50 employees on health benefits, view this FREE webinar now!
Subscription-Based Online Learning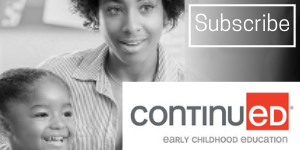 In partnership with Region 9 Head Start Association, Head Start California members now have access at a discounted price to 170+ quality early education courses online at continued.com!

Continued.com offers a deep catalog of online courses to support your agency's continued quality improvement, including the areas of education, family services, health and program administration. Each staff member enrolled has access to over 170+ early education courses.