Census 2020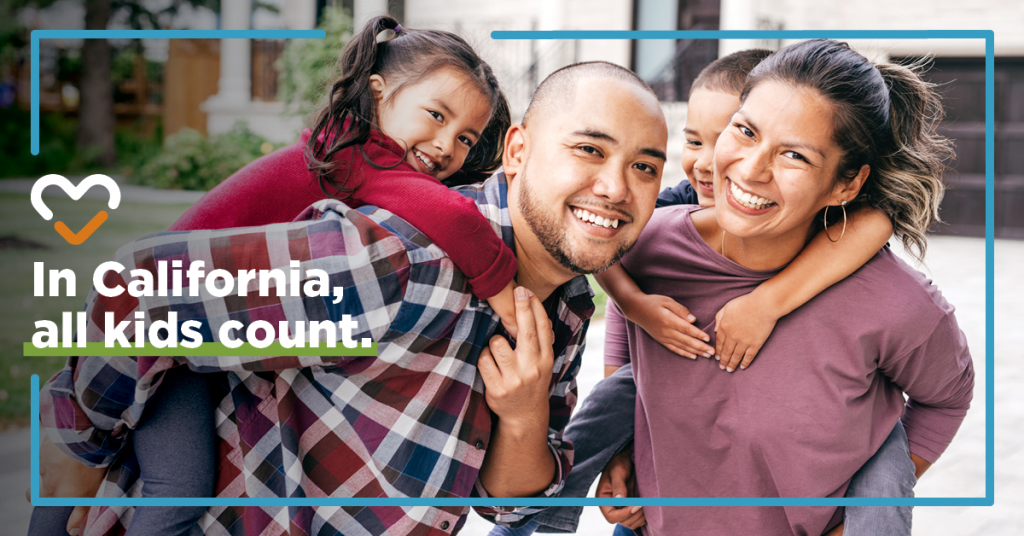 HSC UPDATES
CENSUS RESOURCES & TOOLKITS
Communications and Messaging Toolkit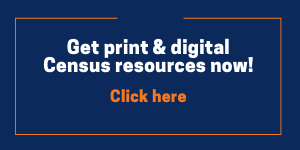 Download more  First 5 – branded items: posters, bookmarks, palm cards, messaging guides and here.
Community Action Partnership Census Summer Campaign Toolkit: The toolkit includes customizable social media and email graphics, captions, email text, and an editorial calendar.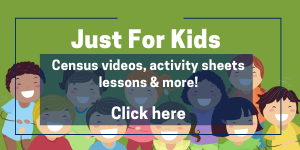 Two Pager for Parents/Caregivers (English): Our Kids CountThis ready-to-share version can be shared with parents/caregivers of children ages 0-5, and addresses common questions about the census.
Two Pager for Parents/Caregivers (Spanish): Our Kids CountThis ready-to-share version can be shared with parents/caregivers of children ages 0-5, and addresses common questions about the census.
Generic One Pager: Why Census Participation Matters for Young Children in California communitiesThis ready-to-share version can be used in any county or community, and explains why it's important for organizations and individuals to get involved in census outreach.
What Is The Census? Why Is It Important?
This PDF and short video explains the Census and its importance. (Spanish version)
"Leo's Story" video explains why individuals should participate. (Spanish version )
U.S. Supreme Court Citizenship Question Case Toolkit
This toolkit contains social media posts, graphics, posters, and talking points to engage community members and stakeholders as oral arguments on the citizenship question case are heard by the U.S. Supreme Court.
Get-Out-The-Count Text Updates 
This portal allows visitors to sign up for Get-Out-The-Count text updates.
Guide for Elected Officials
This guide can be shared with elected officials who want to get involved in Census 2020
California's 2020 Census Efforts – How you can help
This document provides a quick overview, and links to resources, for organizations that want to support the Census 2020 efforts in California.
Census 2020 FAQ in English and Spanish
The 2020 Census at a Glance
This document provides a quick overview of the background, timeline, and data sources for the 2020 US Census.
Why We Ask
This document provides background on why certain questions are asked on the Census questionnaire.
US Census Bureau Community Outreach Toolkit
This is a quickstart guide to help inform and tailor Census outreach effort
GENERAL RESOURCES
CA Complete Counts: Language and Communication Access Plan
The plan outlines information and requirements for the state's contracted partners to ensure access to the Census for limited English proficiency individuals and people with disabilities. Appendix B includes a list of required language translations by county.
NALEO: The Invisible Ones: How Latino Children Are Left Out of Our Nation's Census Count
This report discusses issues associated with the undercount of young Hispanic children, and provides recommendations to improve the accuracy of the count in the 2020 Census.
MAPPING RESOURCES
California Hard-To-Count Interactive Map
This interactive map from CA Census 2020 allows users to view and explore Hard-To-Count Census tracts from a statewide perspective, all the way down to a block-by-block level. In addition to the map, we encourage users to explore the data table and filter features accessible via the small tab at the bottom of the mapping screen. (Click to download "how to" user guide)
Hard-to-Count Fact Sheets
Created with information from the CA Census 2020 interactive map, these fact sheets show detailed hard-to-count information specific for all the Senate, Assembly and Congressional Districts, as well as county and cities with populations greater than 50,000.
PPIC 2020 Census Map
Created by the Public Policy Institute of California (PPIC), this map includes interactive filters that highlight Hard-to-Count data for specific populations, such as undecounted racial/ethnic groups, young children,  and non-citizens.